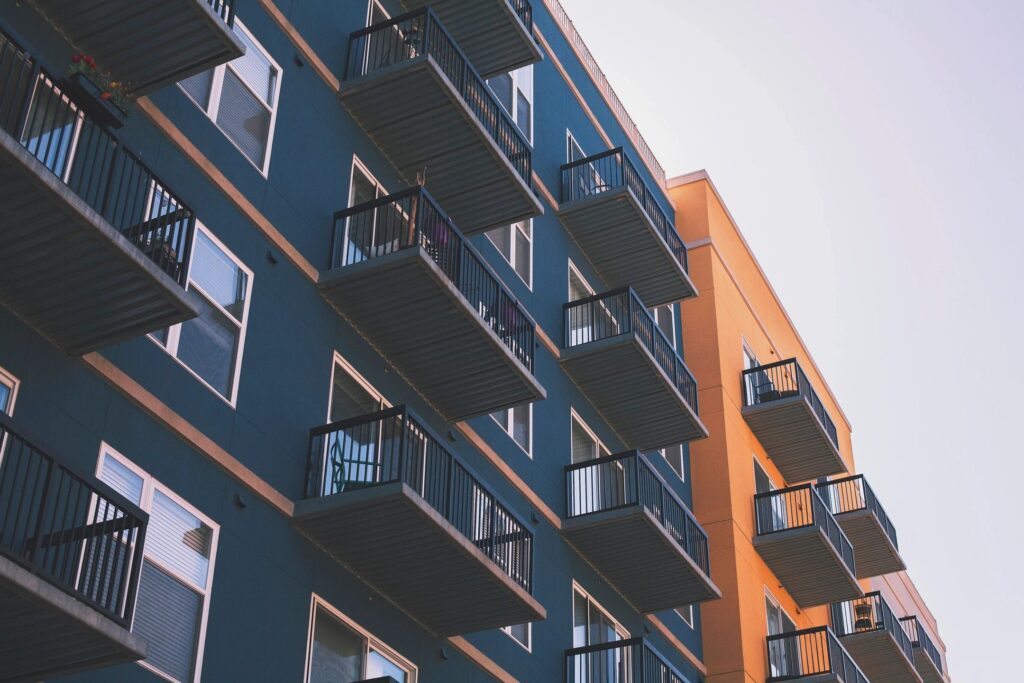 With apartment shortages seen across much of the country, rents are climbing at the fastest pace seen in decades.
Effective asking rents jumped 2% just in the month of June, driving up prices 6.3% year-over-year. That annual rent growth is the biggest 12-month hike recorded since early 2001.
The country's average monthly rent has reached $1,513, topping the $1,500 mark for the first time ever.
Pushing rents upward, occupancy is now is in line with the early 2000s all-time highs. Today's rate is at 96.5%, a figure last registered in the last half of calendar 2000.
Big Rent Growth Is Widespread
Annual growth in effective asking rents comes in at more than 10% in 53 of the country's 150 largest metros, including 13 spots where year-over-year price increases are at 15% or more.
Relatively small Boise, ID posts the most aggressive annual rent growth in that 150-metro group of markets, with pricing there up 21.2%.
Looking specifically at bigger places with at least 100,000 apartment units, Phoenix registers 19.2% annual rent growth, and Las Vegas rents are up 16.7%. Other big markets recording yearly price increases that top 15% are West Palm Beach, Riverside/San Bernardino and Tampa.
Annual rent growth is at 14% to 15% across Atlanta, Jacksonville and Sacramento, while Salt Lake City and Fort Lauderdale register increases in the range of 12% to 13%.
Completing the list of big metros with annual rent growth of at least 10% are another half-dozen markets: Greensboro/Winston-Salem, Memphis, Austin, Charlotte, Raleigh/Durham and Orlando.
June's effective asking rents are down from year-earlier levels in only five of the country's 150 largest metros.
Relatively small Midland/Odessa, TX registers a price change of -12.9%, reflecting that energy production in the West Texas Oil Patch remains far below earlier levels.
While apartment pricing is moving up on a month-to-month basis in the country's key gateway metros, rents still aren't back to year-ago levels in four of them. Annual change in effective asking rents is at -11% in San Francisco, -8.4% in New York and -6.6% in San Jose. While Seattle should move into annual rent growth mode in July, the figure was still technically negative as of June at -0.3%.
Small Metros Are Occupancy Leaders
Small markets dominate the list of the country's apartment occupancy leaders, in part because there's so little construction activity in these locations.
Occupancy reaches 99% or better in a trio of small-metro locations: Salisbury, MD in the Eastern Shore cluster of small towns with fishing, farming and tourism-focused economies, as well as Bakersfield, CA and Allentown, PA.
With occupancy at 98.5%, Riverside/San Bernardino is the only comparatively large metro that records occupancy in line with the rates in small-metro occupancy leaders.
Only a handful of spots register less-than-full occupancy rates.
Again, Midland/Odessa continues to struggle notably, with occupancy at only 88.3%.
Looking specifically at the bigger metros, the performance in San Francisco remains well below normal, as occupancy is at just 94.1%. Houston and San Antonio, also post mediocre occupancy results. The rates are at 94.1% in Houston and 94.5% in San Antonio.