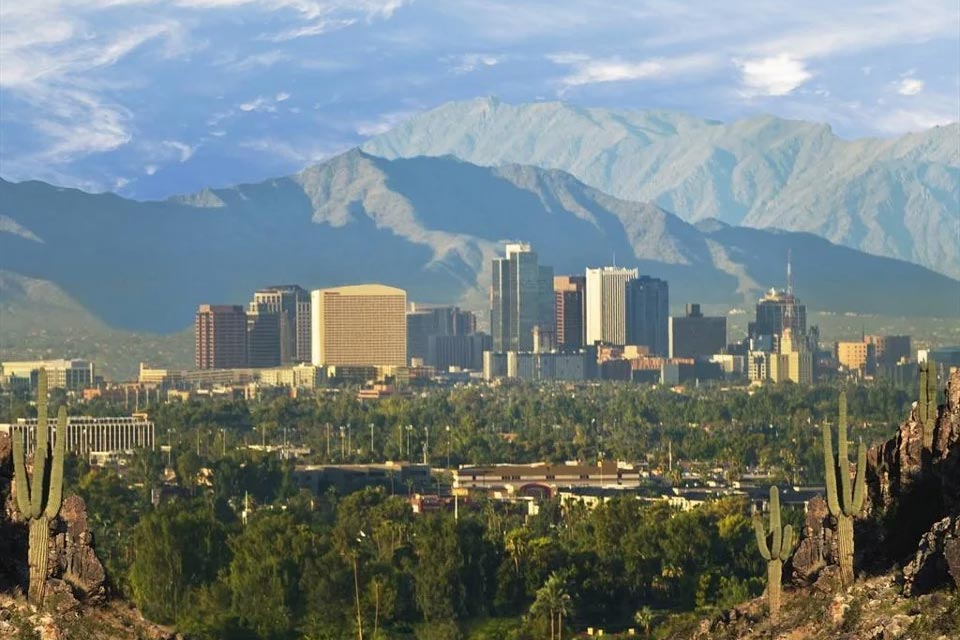 Arizona is expected to add nearly 550,000 jobs between 2019 and 2029, barring any further major economic or political disruptions, according to a study released May 6 by the Arizona Office of Economic Opportunity.
"Today's projections show Arizona is going to continue to lead the nation as a destination for employment and advanced industries," Sandra Watson, president and CEO of the Arizona Commerce Authority, said in a statement. "What this means is more jobs for Arizona residents and more opportunity throughout our economy."
The state's growth, which represents 1.6% annualized growth, is expected to outpace the nation, which is projected to grow 0.4% annually. The projection does slow slightly from the previous 10-year period, when Arizona paced at 1.9% job growth annually.
Education and health services is the sector with the fastest projected growth, 2.8% annually. Government is expected to record an annual loss of -0.1%.
Both Maricopa and Pinal counties are projected to outpace the state in annual percentage growth, with 1.9% and 1.7% projected growth, respectively. Major job announcements, including Taiwan Semiconductor Manufacturing Co.'s massive plant in north Phoenix, Intel's expansion in Chandler and ElectraMeccanica's assembly plant in Mesa, along with Nikola Corp.'s plant in Coolidge and Lucid Motors' plant in Casa Grande are fueling some of the growth in both counties.
"Arizona has become a jobs magnet," Arizona Governor Doug Ducey said in a statement. "Not only are jobs booming, wages are rising faster at one of the fastest rates in the country. Our recovery is moving forward and there is more opportunity before us than ever before."
To try to meet the surge in manufacturing jobs across the state, several groups, including the Arizona Board of Regents and a new Pinal County training facility known as Drive48, are pushing forward with new job training programs.